The rap industry is a culture rich in iconic sneakers and clothing. Raekwon, the Wu-Tang Clan rapper with ties to Adidas Originals, Foot Locker, and Diadora has launched his own initiative which will focus on creating an ecosystem of streetwear brands geared towards hip hop fans.
Foot Locker is launching a new community initiative with Raekwon and Diadora. The "foot locker raffle" will give the winner a chance to win free gear from Foot Locker, as well as an opportunity to meet Raekwon in person.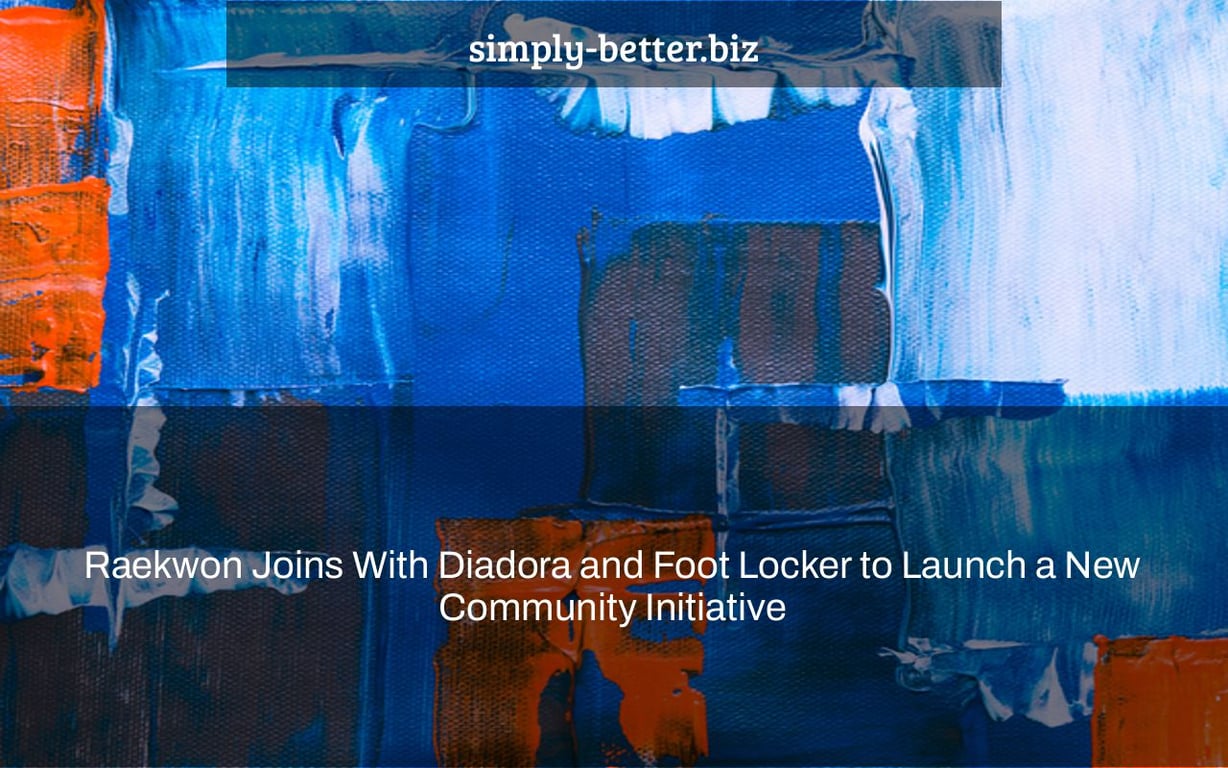 Only Built For Cuban Linx, Raekwon's first studio album, was released in 1995. More than 25 years later, Raekwon, Diadora, and Foot Locker, Inc. have cooperated to create "Community Linx," a series of product capsules designed with and related to local communities. With each release, the trio will provide growing local music talent with the tools, resources, and knowledge they need to elevate their game.
The promotion kicks off on January 27 with the introduction of a global Diadora N9002 and a NYC-inspired Diadora N9002, both of which will retail for $120 at Foot Locker and Champs Sports. Both shoes have a nylon-suede material and a rubber outsole for increased durability and grip, as well as Raekwon's signature on the heel. The N9002 NYC in blue and orange is available, whereas the N9002 in black and grey is universal. In the future launch, the city of Philadelphia will be represented. New Era hats will thereafter be available in Detroit, Chicago, Los Angeles, and Houston, each of which will be tied to a certain footwear line. Every Community Linx N9002 release will also have a custom-designed package featuring local landmarks.
In support of the N9002 NYC, Raekwon, Diadora, and Foot Locker, Inc. selected 16 up-and-coming artists from NYC for a four-week beat-making school led by producer and DJ Scram Jones. Each participant will receive valuable insight into the beat-making process, from the usage of numerous tools through mixing and mastering a piece.
At a private event at the Foot Locker 181st Street Community Store, they will have the opportunity to submit their beats to Raekwon and special guest Dave East. They'll get direct comments and advice from established personalities in the industry, as well as take part in a Q&A and receive a pair of the N9002 NYC.
"I created Community Linx to bring music and sneaker culture together in a meaningful manner," Raekwon said. "I'm grateful that Diadora and Foot Locker, Inc. saw my idea and supported it. We want to inspire the next generation of musicians by giving them the tools and resources they need to improve their profession. I'm looking forward to hearing their work. Every sneaker capsule captures the energy of each place and serves as a reminder to keep pursuing your aspirations."
Claudio Bora, CEO of Diadora, stated, "Our newest partnership with Raekwon is centered on a common dedication to community and enthusiasm for music and sport." "We're ecstatic to provide young musicians the chance to learn from some of the finest in the world, and to give each city a shoe that celebrates its own characteristics." 
Following that, talent will have comparable opportunity to interact with Raekwon and local professionals at local activations in Philadelphia, Detroit, Chicago, Los Angeles, and Houston, culminating in showcase events at a Foot Locker location.
Related Tags
footlocker near me
foot locker open near me
foot locker releases