To commemorate the 43rd birthday of Terry Pratchett, we've compiled a list of ten books which are most like his famous bestseller "The Discworld" series.
"ESPN" is a popular sports network that provides news, highlights, and commentary. "ESPN" has been around for many years and has a huge following. Read more in detail here: espn.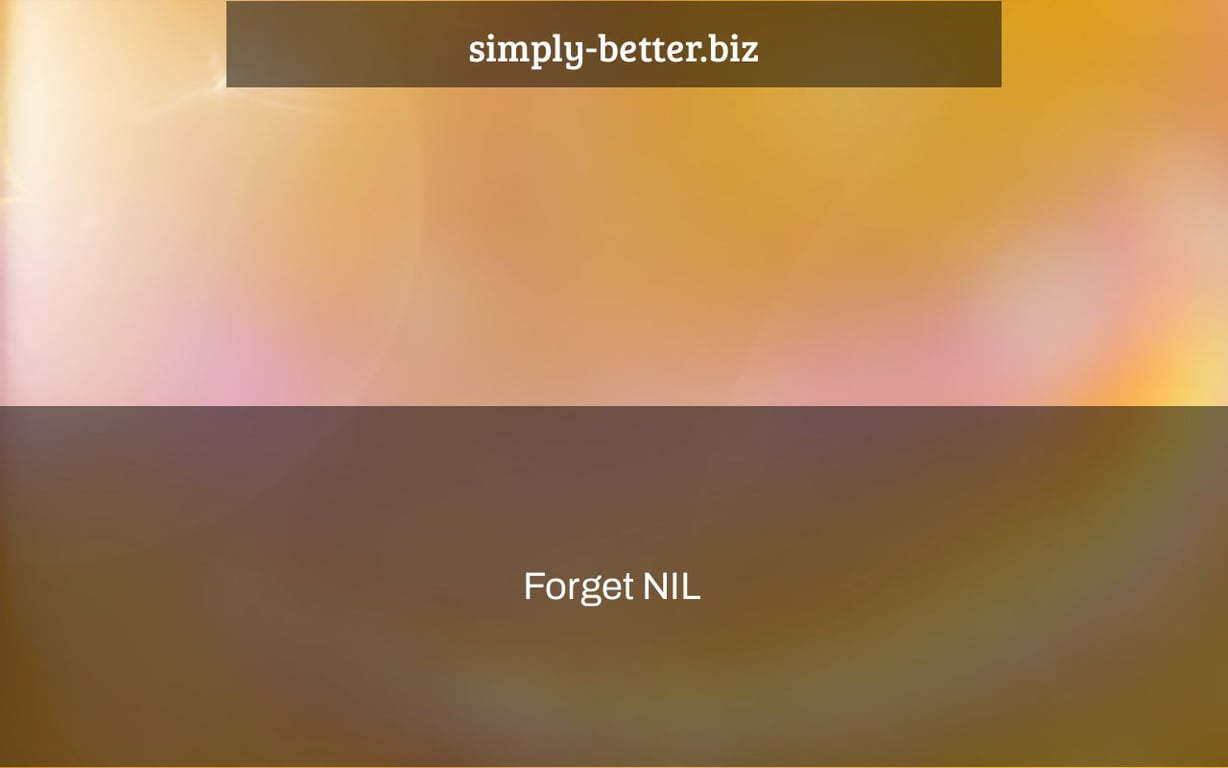 10:00 AM ET
ESPN's Pete Thamel
For years, a continuous blindness has led college sports down a wrong road. It's a common cycle that has led to the present status of the sector.
Leaders wait till issues arise before scrambling for last-minute answers. They conjure up enough administrative power to spit forth some kind of temporary bubble-gum resolution that can be stuffed into the dam. When a deluge is averted, they exhale, turn aside, and don't see the water rushing elsewhere. The cycle continues to repeat itself.
So now we have the next self-created collegiate sports crisis: name, image, and likeness enforcement. Or maybe a lack of enforcement. This came less than a year after NIL debuted their shotgun. Sounds familiar, right?
Administrators convened last week for a series of sessions centered on a Scottsdale blunder — made famous by a Fiesta Bowl executive turned criminal — and fell over themselves to express their displeasure at a situation they caused through their own indifference.
They cried again, "The dam is bursting!" Let's form a panel to come up with a temporary solution that will keep everyone happy until next year's disaster. Many even admitted that it was unlikely to succeed. Everyone is outraged! Look for the bubble gum!
This trend is both expected and depressing. Especially when the actual concerns that the sport's executives should be concerned about — the ones that involve billions of dollars rather than millions — are much more serious.
2 Related
College sports need revolution rather than the same useless progression. Leaders should stop legislating to address current problems and start imagining what college sports will look like in the next generation. Then begin moving and leading in the direction of that goal. And it's one in which the NCAA should play a far less role.
"Whatever shape [the future] takes, it will happen far faster than people believe," a major college administrator said.
The NCAA's duplicity was exposed in June by the Supreme Court's Alston decision, which found that the NCAA was breaking antitrust law by limiting the education-related advantages that schools may grant to players.
In a concurring opinion, Justice Brett Kavanaugh observed, "The NCAA is not above the law." "The NCAA uses harmless names to disguise its reasons for not compensating student athletes. However, the labels can't hide the truth: the NCAA's economic model would be unlawful in practically any other American enterprise."
The decision also provided a glimpse into the future of collegiate athletics.
Individual conferences will take the lead on the future, according to the Supreme Court roadmap from the Alston decision. The court emphasizes many times in the judgement that "particular conferences remain free to apply whatever restrictions they want."
And eventually, based on the billions in broadcast income, it will morph into some form of remuneration plan for players. The pearls are just a question of time until they are unclutched. The dilemma for school presidents and conference commissioners is whether they want the courts to compel this once again, or whether they finally want to control their own destiny.
The majority of the responsibility for this leadership crisis falls on college presidents. They are part-time executives for a multibillion-dollar corporation that needs full-time commitment. They kept former NCAA president Mark Emmert on the payroll for roughly a decade too long, at a cost of $4 million per year. Even by college athletics standards, it is absurd.
Will the presidents be able to redeem themselves and break the cycle? According to sources, important presidents are more involved than ever at the top levels. They should be.
Shouldn't it be up to leaders to make such judgments rather than courts and politicians?
Any long-term approach must start with the recognition that a Brownie Troop leader in Sheboygan has more influence than the NCAA president. As a tactic, the NCAA leadership has resorted to begging for legal or legislative involvement.
With NCAA president Mark Emmert on his way out, now is the opportunity for university presidents and college power brokers to choose their own course ahead. Susan Walsh/Associated Press
The conferences must take the initiative. Outside of the Big Ten and SEC, the Power 5 conferences should be raising the alarm in their conference offices every day, stressing how much the revenue disparity predictions might jeopardize their future.
While all of this NIL tail chasing is going on, the Big Ten and SEC are rapidly pulling away from their claimed peer power conferences, and we look to be on the verge of another seismic realignment upheaval due to the income disparity. People haven't seen this coming because they've been distracted with crap.
Smart leaders who aren't in either of those two strong leagues understand that they will soon be competing against institutions that earn roughly twice as much money from their conferences. This is an unsustainable competitive strategy that will inevitably disrupt college athletics far sooner and more dramatically than is now being considered.
"The answer is smaller units that don't trigger antitrust," another senior college leader remarked, implying that national choices should be decided in smaller groups. "I'm not sure it's the way we conceive about conferences now as units."
The key play here is for conferences to stop caring about NCAA regulation and build a paradigm that exploits the incoming billions to generate inducements instead of worrying about NIL inducements.
Forget about new gyms and weight rooms. To gain an advantage on the field, the Big Ten and SEC should find methods to leverage revenues that are expected to be as much as twice those of their counterparts in a few years. The other major leagues should be using inventive thinking to stay up. According to Navigate Research, each Big Ten and SEC school will get in the area of $100 million in conference distributions by the mid-2020s, while the following three leagues — the ACC, Big 12 and Pac-12 — would receive roughly half of that.
Specifics that far in the future are difficult to predict. Even a $30 million yearly deficit, at the most reasonable assessment, would be untenable for large brands like USC, Oregon, Clemson, and UNC in terms of competitiveness.
If Florida could stretch its financial advantage, it would never lose a recruit to Florida State. The same can be said regarding Ohio State's matchup with USC.
All of those presidents don't need fancy degrees to agree that a billion-dollar company's talent acquisition process should be more sophisticated than depending on outside collectives to attract and retain players while claiming they're not. Right present, the talent business model is to have a former great quarterback launch an NFT fund to attract the next one. Alternatively, the courts might rule how the uncomfortable outside model should function. This is about as long-term as playing red in roulette for retirement planning.
"Everyone is trapped in the past," remarked another high-ranking official. "They are unsure of what may be. Everyone is so narrow-minded, but that isn't the issue. It's a sign of a larger issue. We have been reducing the market's worth, which is why it has become what it has become."
The presidents must bury their decades of amateurism propaganda and accept that the days of talent-for-scholarship transactions in college football and basketball are over. Revenue sports will increase their operating costs. They must have a strategy for attracting the top personnel. There are income sources available.
The future of college football is up for grabs as the SEC, headed by commissioner Greg Sankey, and the Big Ten continue to comfortably outperform their competitors in terms of money. Mark Humphrey/Associated Press
So, what's the answer? Is it possible that schools or leagues are purchasing every revenue athlete's NIL for one charge while they are in school? Is it possible that it's siphoning off broadcast money to pay every player at every school in a Power league? (From there, they may receive genuine NIL instead of the existing system's star-crossed system.)
Is it possible to achieve all of this in an innovative way without making athletes employees? And if they are, would that provide a whole new set of problems, given that everything is still tethered to an educational model?
It'll be fascinating to watch whether the Pac-12's new broadcast arrangement is innovative enough to generate more cash for the conference's top brands — USC, Oregon, UCLA, and Washington — so they aren't tempted to go for more money elsewhere. It'll be equally fascinating to watch whether incoming Pac-12 commissioner George Kliavkoff can come up with a novel approach for the conference to keep elite talent in the West.
After the 2023 football season, the Pac-12 contract will expire, as will a concurrent grant of rights. It'll be an interesting test of what the league's top brands, especially USC, can charge outside of regular contracts.
According to SI.com, Notre Dame athletic director Jack Swarbrick has stated that a breakaway from Division I is "inevitable." However, instead of a split, this may come in the shape of a pull-up. In other words, clubs with enough strength from the ACC, Pac-12, and Big 12 may join the highest-paying conferences.
After a group of new commissioners canceled years of expansion discussions just as they were about to come to reality, SEC commissioner Greg Sankey has hinted he may be less inclined to make compromises on the upcoming College Football Playoff. While playoff conversation is on hold, the severity of financial imbalance is a tremendous flex of SEC leverage. Many have cautioned not to underestimate Sankey's rage at the other conferences, which will increasingly require the income, publicity, and lifeblood of a national playoff to survive.
Could the SEC seize control of the ball and launch its own postseason? Could they risk putting together a playoff and playing the winner? So far, holding hands and working together hasn't worked. And, more than anybody in Indianapolis, the individualization of leagues will shape the future of collegiate sports.
The educational component of college athletics, Title IX, and the billion-dollar NCAA tournament contract are all barriers to breakaways. That is why revolutions and college leaders deciding on a course are so crucial.
And why leaders should concentrate on genuine concerns rather than the existing system's rhetorical loop.
The "college football" is a popular sport that many people enjoy watching. The "Forget NIL" is often used by college football fans to show support for their team.
Related Tags
ncaa meaning
ncaa football
ncaa basketball
college football playoff
college football rankings